High Standards-Top Quality
TOPMEAT is distinguished from the excellent quality of the produced meat products and high level services which satisfy all expectations of its customers. The aim of the company is continuously to  improve, to produce high-quality tasty products, to train the staff and to response to the demands of its customers.
Staff
TOPMEAT employs experienced staff specialized in the processing and standardization of meat, thus providing consistently excellent quality meat products to its customers.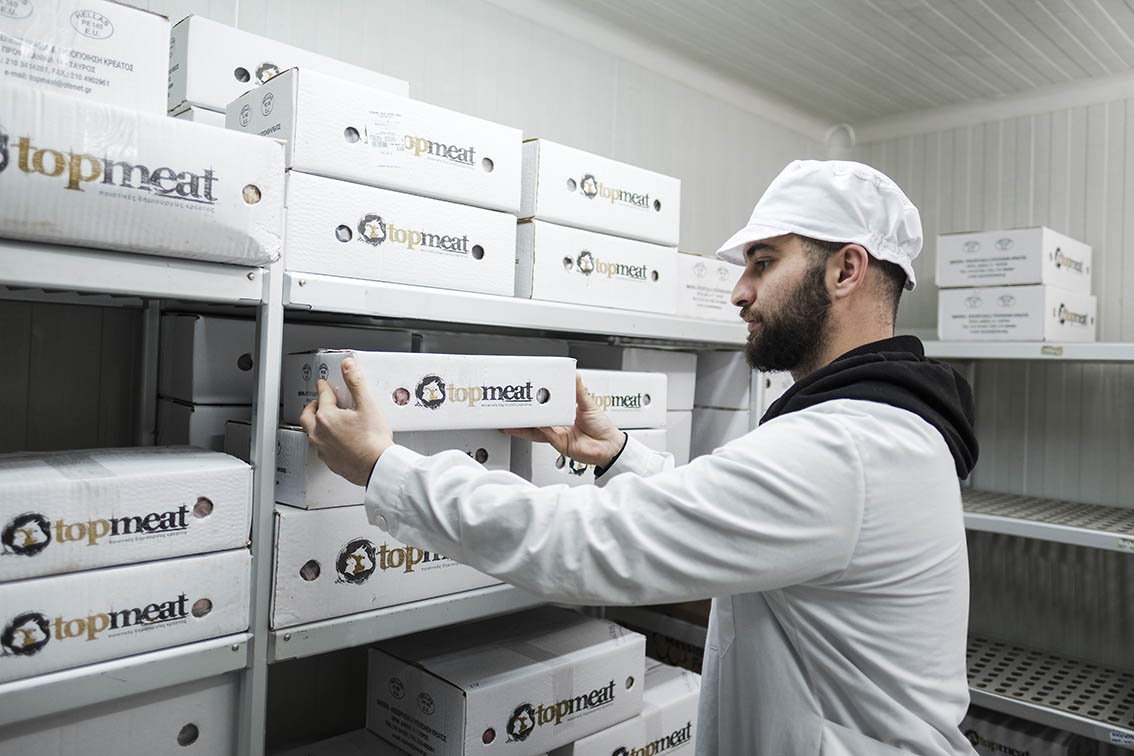 CERTIFICATIONS
The company applies Quality Assurance system (ISO 22000) and Certified Food Safety Management System (HACCP), while carrying out day-to-day checks during the production, processing, standardization, storage and distribution processes which ensure that the  safety and the quality of produced products.
PROCESSING
TOPMEAT is specialized in the processing of fresh and frozen meat products supplied to its customers. During the production concerning cutting, boning, standardization and packaging procedures, all staff applies all the requirements according the national and EU legislation.
DISTRIBUTION
We are implementing all the necessary steps and procedures during receiving the raw materials and distributing the produced products, to ensure  that the quality of products will be delivered to the customers in a safe way. The goods are transported in the local market by a fleet of own-refrigerated vehicles.